Flow Cytometry
We deliver flow cytometry products from Immunostep, their mission is to develop and market innovative products, that improve the diagnostic and clinical research by flow cytometry.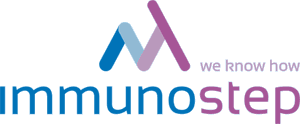 Immunostep has a wide-experience team for development of reagents and devices, as well as a R&D program headed by a brilliant scientific team.
Immunostep has a wide portfolio of products within Human antibodies, Isotype controls, Apoptosis, Exosomes, PNH, Thrombosis and Stem Cell kits.
Please have a look at the products catalog
Unlock the potential of your exosome research with the most accurate method.